Moving
Moving to Odense? International Community Odense looks forward to welcoming you.
Contact Newcomer Service
Contact Newcomer Service
When contacting us, please let us know what company you or your partner are employed at.
Newcomer Consultant
Kristina Høegh
+45 21 48 53 38
krha@odense.dk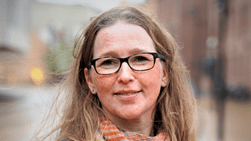 On this website you will find information and resources to help you with your move, both pre- and post-arrival. Be advised on everything from taxes, banking, and schooling to finding your first home in Odense with our First Home Service.
Are you a highly skilled international employee and do you have questions about moving to Odense? Get in touch with our Newcomer Service and schedule an individual meeting.
Essential before moving
Good to know before moving
On first arrival
When leaving Denmark