Living
Get to know about life in Odense!

Contact Newcomer Service
Contact Newcomer Service
When contacting us, please let us know what company you or your partner are employed at.
Newcomer Consultant
Kristina Høegh
+45 21 48 53 38
krha@odense.dk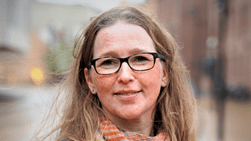 In the following pages you will find information about some of the practical aspects of living in Odense such as where to buy a bus ticket and how the recycling system works. You will also find information on social and cultural life, including information about activities run for and by other internationals. We hope you find it useful.
Click in the links below to learn about
THE FAIRYTALE CAPITAL OF THE WORLD
Odense is the third largest city in Denmark with more than 200 000 inhabitants. It is located in the heart of Denmark, on the island of Funen. Known as the fairytale capital of the world, Odense is the childhood home of Hans Christian Andersen. Throughout the year, a number of different events and activities are held in his name. Odense is also a green city with many parks and over 250 playgrounds. In 1966, Odense became a university city and a home to the main campus of the University of Southern Denmark, and the city's development continues today. A new light rail connecting the campus to the city center was introduced in May 2022, and a number of major projects are currently underway, including a new university hospital and several new residential and commercial buildings. Read more about Odense at VisitOdense.com.