From a large danish town to a great danish city
A balanced city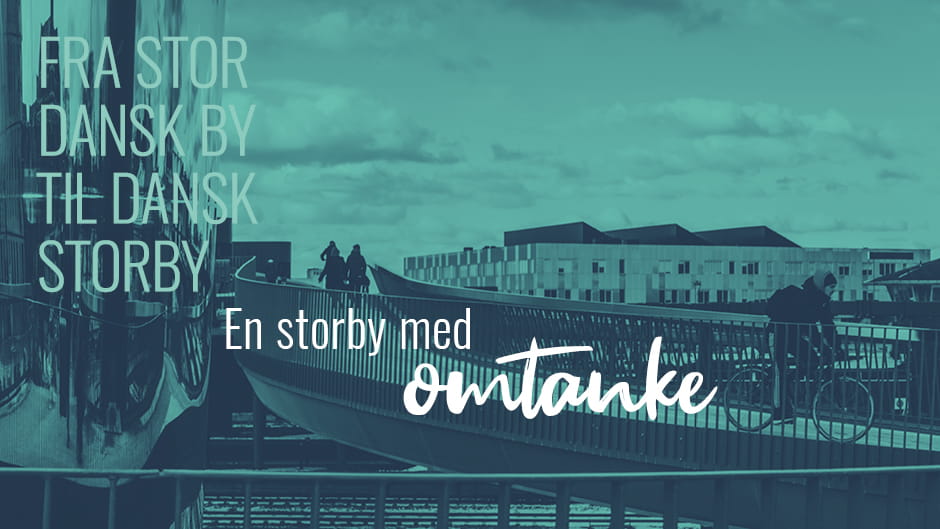 In Odense we have a clear vision of a sustainable future in which the social, environmental and economic bottom lines come together. Odense is to be an attractive place for people to put down roots and stay for a long time, and the city is to make everyday life easy for families.
That is why we have a very clear dream of Odense in the future:
We dream that everyone in Odense benefits from equal opportunities in all stages of life. A safe childhood and security in old age should go without saying, and we look after all citizens who need help. Consequently we allocate public funds where they make the greatest difference.


We dream of Odense as a city notable for a strong sense of community across generations and social divides, and across the city, suburbs and villages. Odense is a city that takes pride in working with local residents and associations, and which supports enterprises with growth potential.


We dream of a very special city that is built on the people who live here and is developed on a human scale with high quality in mind. Odense should be a green and livable city where the creativity and spontaneity of city life are combined with the intimacy and engagement of small neighbourhoods.


We dream of a city which is confident in its own qualities and proud of its history, while at the same time being open to ideas from the rest of the world.


We dream of Odense as a city that is at the forefront of climate action so that we can pass on a well-balanced city and world to future generations. The choice of sustainable transport is both easy and logical.


We dream of becoming the world leader in the field of robotics and automation and thus a city that will be the natural choice for everyone who wants to study and work with robots or build a business in Odense's Robotics Cluster, where technology is a visible and natural part of the city's DNA.
But dreaming is not enough. This is the time to change Odense. By combining the UN Sustainable Development Goals with the qualities of Odense we can create a future Odense that features all the best from the past, the present and the future.
We on the city council take responsibility for this. We will take the lead and show where our dreams can take Odense. However, we know that we cannot do this alone. That is why we encourage local residents, enterprises, educational institutions, voluntary groups, associations and everyone else to join forces with us to make our dreams come true.